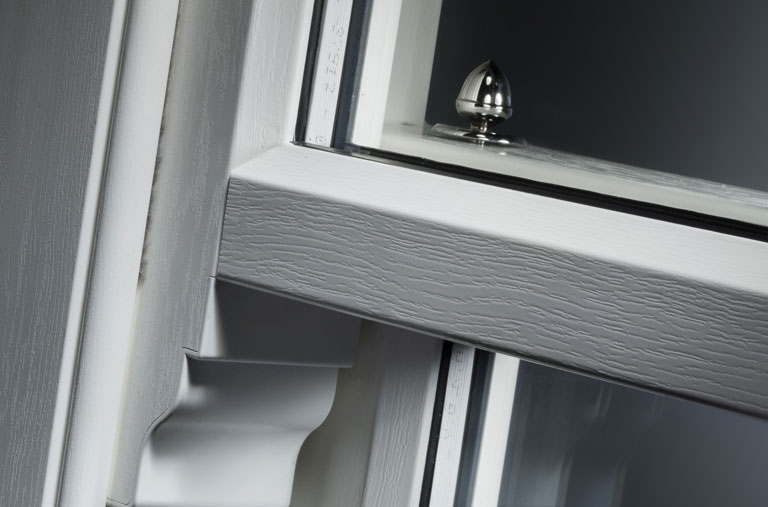 Super Slim 39mm Meeting Rail
The Bygone Symphony has an industry first for PVC-U sash windows by introducing a super slim mid-rail measuring just 39mm (1 ó"), as seen on so many Georgian properties. Whilst it is a standard feature on the Symphony Collection, it is an optional extra on Bygone Harmony. We have also reduced the rail at the top of the lower sash to 52mm.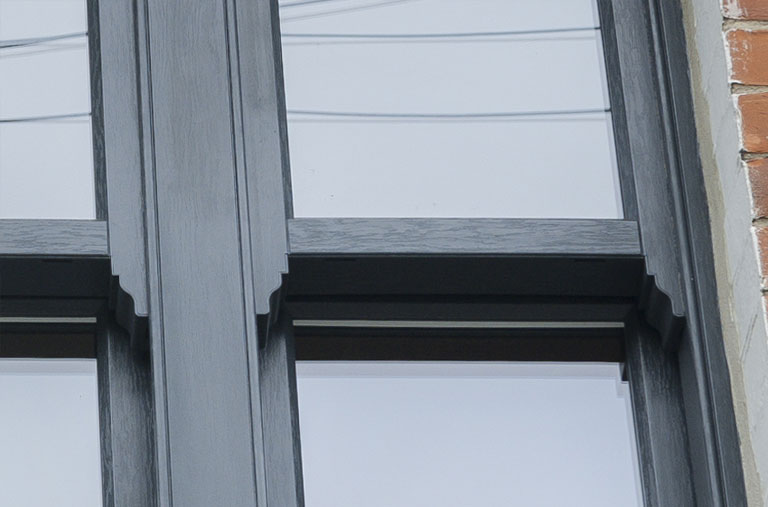 Integral 99mm Slim Mullion
The visible mullion between windows in some cases can be as wide as 250mm, which is nothing like the slim mullions on original timber windows. On triple window styles, where the centre sash slides and the two wings are fixed, thick sight-lines are even more obvious, negatively impacting on any authentic detailing.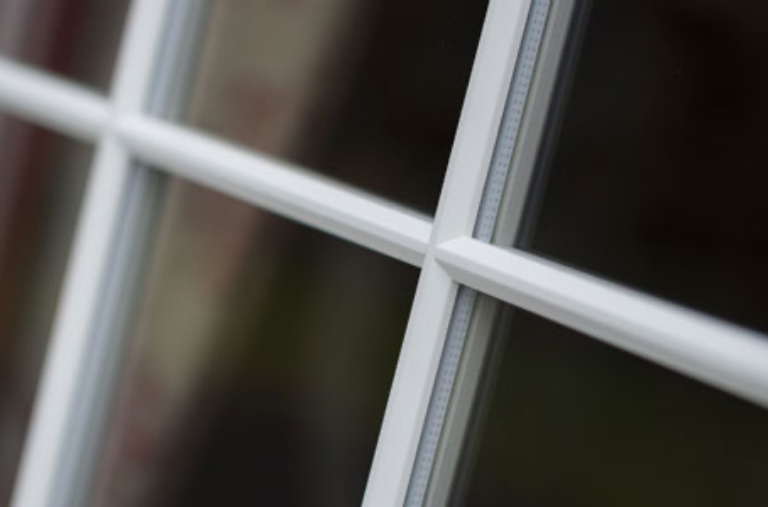 Thin Sealed Units
Air filled insulated sealed units were once 28mm, but as we use gas filled units we have been able to reduce the depth to 24mm or even 18mm. The extra thin unit allows for even deeper Georgian bar and glazing beads which improves the look of the sashes still further. Standard on both the Symphony and Harmony Collections.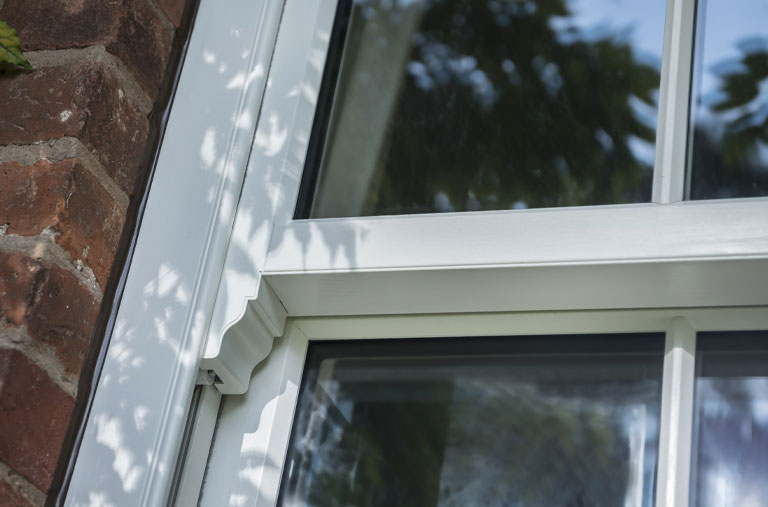 Continuous or Run-through Horns
Today sash horns are still needed to retain the traditional appearance of your box sash windows. Unlike decorative, 'clip on' horns which can become detached, look artificial and have a tendency to fade in colour, all sash horns are sculpted from the sash itself. Commonly known as 'run through' or 'continuous' horns, these are fitted with -flush fitting end caps to close the chambers.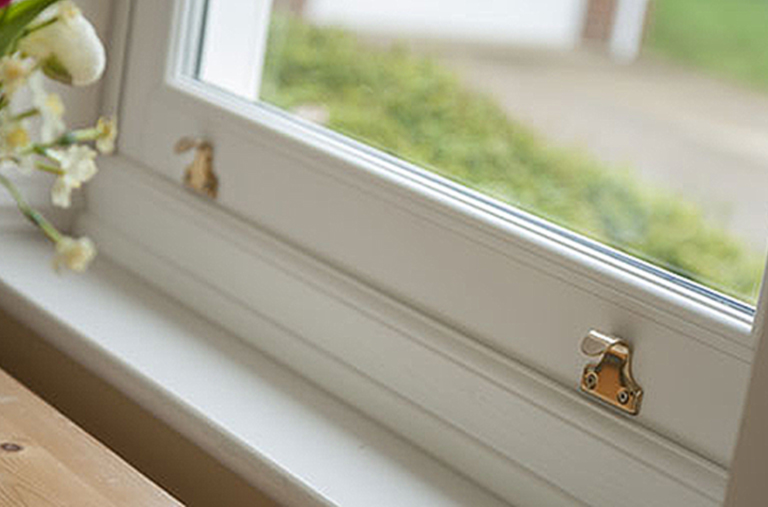 Deep Bottom Rail
Traditionally, the lower rail of the bottom sash was often made from 4" or 5" timbers and planed to about 100mm. This was substantially heavier (deeper) than the side members or mid-rail because it had to carry more weight than the upper sash. All Masterframe windows have this thicker, butt-jointed deep bottom rail as standard, mechanically joined by hand in our factory.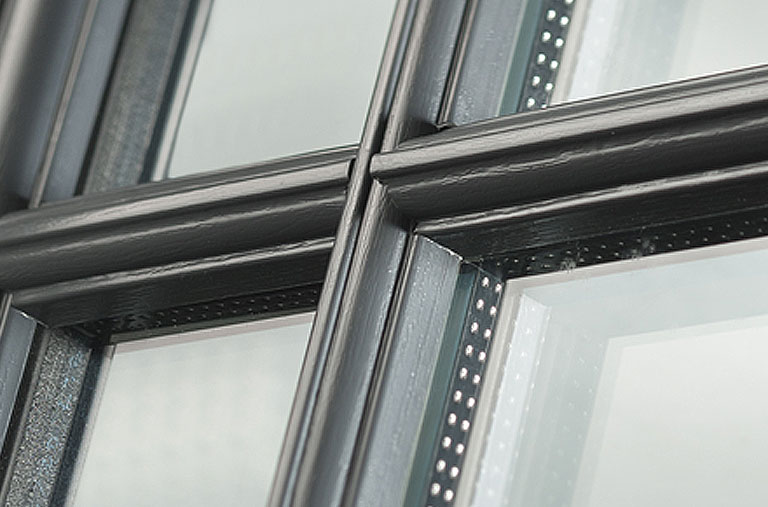 Authentic Georgian Bars
All Masterframe windows use a patented method of interlocking and securing bars to the glass with our patented Georgi®Clip, so bars are guaranteed to stay firmly attached for the life of the window