Welcome to Masterframe
We are specialists in Sash Windows. We create the most beautiful, authentic and detailed windows you can buy.
We Only Make Sash Windows
As a sash window specialist, we do not manufacture any other products. We believe this not only makes us an authority on the subject but also gives us a special enthusiasm and appreciation for sash windows that drives us forward in terms of product development and manufacturing the best timber alternative sash window product available.
Our Projects
Our windows grace the most exclusive houses but also some of the most impressive commercial buildings in the UK.
Why Choose Masterframe?
Masterframe sash windows come with a wide variety of choice in colour, style, furniture and design. At the end of the day, it's your home, so ultimately your personal choice. We simply pledge to provide you with the widest range of options available and as much or as little advice so that you are delighted with your final decision.
Traditional & Low Maintenance
If you love the look of real wood then our timber alternative sash windows with a traditional grained wood effect are an ideal choice. The best news is that they are low maintenance, requiring only routine cleaning to keep them looking their best.
We understand that deciding the right style and design of your windows will take time, but finding a solution that retains the special character of your home is well worth the effort. You've invested a substantial sum buying your own property so any improvements must enhance it, make you feel warm and secure inside it, and be long-lasting.
Our sash windows are built to last and independently tested to prove it!
The British Board of Agrément (BBA) is a leading authority in the UK, offering approval and certification services to manufacturers and installers alike. This trusted organisation ensures that we do as we claim, keeping our standards and quality high so you can be assured that our windows have been subjected to the most rigorous testing.
Our product range is fully BBA approved. That means we ensure that every component is tested to the highest standards.
We've been making sash windows for more than 30 years and you'll get the same quality and attention to detail whatever Collection you choose.
Recreating the Aesthetics of Traditional Timber Windows
Sash windows were first installed nearly 400 years ago and were originally propped open with wedges or timber dowels until someone decided to open them with rope, like a drawbridge.
Glass has played an important part in the development of sash windows, being more expensive than gold when it was first used. The challenge has been to make larger panes, hence the small diamond-shaped lead lights leading to Georgian squares, and in turn on to larger Victorian sheet glass hung on chains because the weight had increased considerably.
Traditional Appearance
Our challenge today is to retain the traditional appearance of sash windows supplied centuries ago with today's strict building regulations, the demands of conservation and planning authorities, and the natural desire for exceptional energy efficiency, enhanced security and ease of use.
You'll be pleased to learn that we've found a way to satisfy these requirements with beautiful, authentic-looking windows you will be proud of.
If you also believe that the sash window is the finest design in history, you'll appreciate the time we have invested to make certain our products are as authentic as possible. Combining the elegance of sash window design with modern manufacturing techniques creates replacement windows with character that fit your home perfectly.
People You Can Trust
You're in good hands, we've specially selected installation partners across the UK who are very experienced in fitting sash windows. Those joining us with limited experience attend our survey and installation training before selling or installing our windows.
A number of our production team have been employed for more than 20 years and a few of our older hands have been associated with sash windows since the 1970s.
Up for Closer Inspection
If you wish to visit our production plant in Essex you are most welcome. We would be delighted to give you a full tour of the plant and answer any questions you might have, helping you rest easy about the quality of your new windows.
If you're not able to visit us, then you will be pleased to know that we voluntarily ask (and pay for) the British Board of Agrément, ISO and Secured by Design, the official police security initiative, to visit our factory to check our standards and processes as independent external review bodies.
We are also members of the Glass and Glazing Federation again being bound by their regulations voluntarily so that you can feel confident in the knowledge that you can obtain independent arbitration should you be unhappy with any aspect of our work.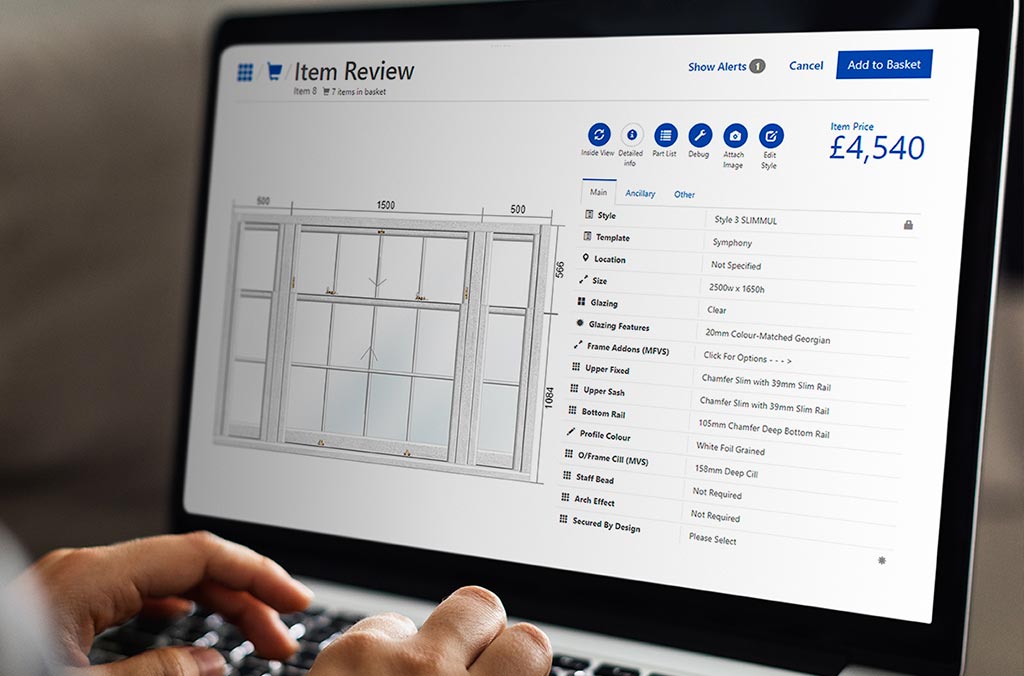 Design, price & buy your uPVC windows online. Design your ideal windows online using Price Master  Window Designer and, once you're done, get a quick and easy quote.
DESIGN YOUR WINDOWS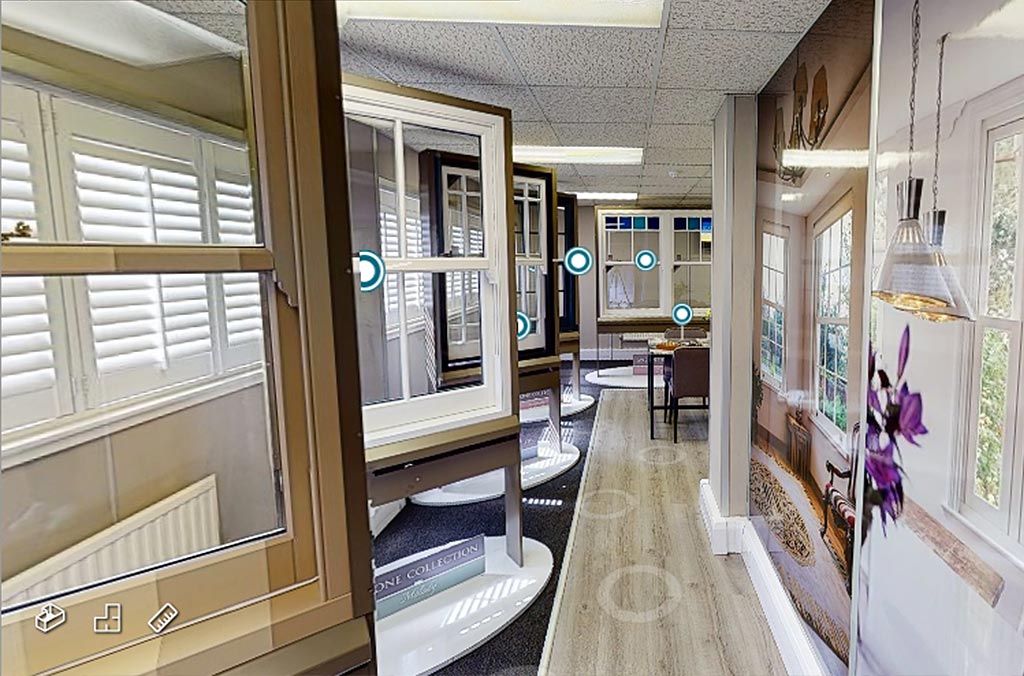 You can view a virtual showroom tour of our wide range of quality products which we supply from leading manufacturers all from the comfort of your own home.
View Showroom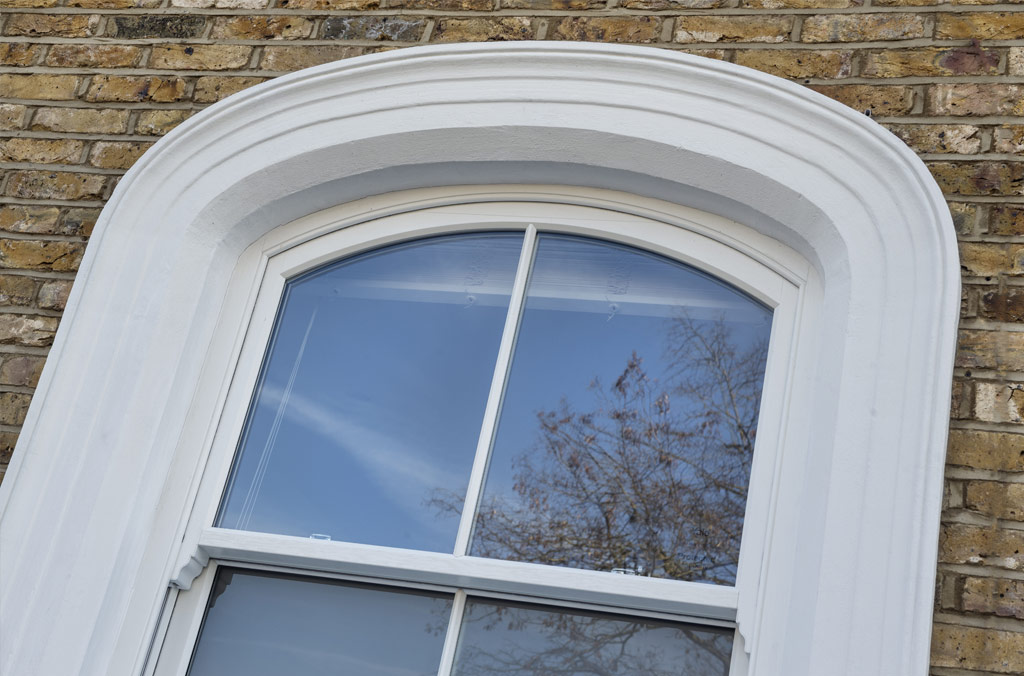 Our unique London Sash and Frame system. It is perfect for replacing timber windows with an arched exterior and square interior, commonly found in Victorian buildings in London and the surrounding areas.
Find out more