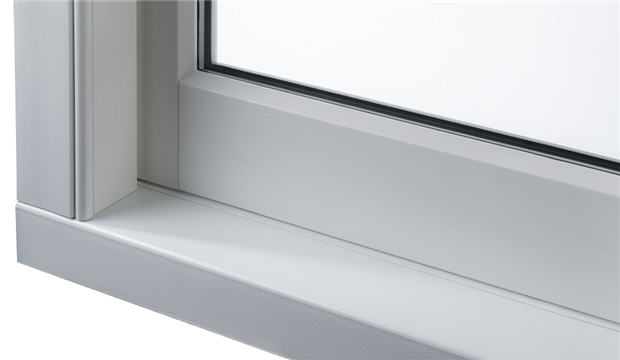 ANOTHER BEAUTIFUL FEATURE COMING SOON
The NEW DEEP CILL – Coming soon will complete an exclusive trio of highly authentic features
In the pursuit of the perfect original timber alternative window, customers have often requested a sash window that maintains the authentic appearance of an original 3" timber cill.
In answer to these requests, Masterframe Windows Ltd, manufacturers of the Bygone Collection have engineered their composite window further with the introduction of a NEW GRP DEEP CILL to be available soon as an option on the Bygone Collection.
The new deep cill, along with the 39 mm slim GRP meeting rail and integral GRP mullion presents a formidable trio of features exclusive to the Bygone Collection,  that take the windows to a new level of authenticity,  making them highly suitable for use in Conservation Areas.
According to Ray Rabett, Technical Director for Masterframe "When designing the deep cill we had to ensure that it not only replicated the original timber cill, but also maintained the A rating for energy efficiency with possible improved weather performance.  This was achieved and because the new cill is 16.8 times stronger than the regular cill, we are able to offer customers larger and more unusual replacement windows whilst maintaining the authentic styling.
Visually, the new deep cill is indistinguishable from the other PVC-U sections because all are bond wrapped in the same Renolit foil, thus maintaining the authentic appearance of an original 3" timber cill."
The integration of these new features means that the Bygone collection is becoming a true composite window by nature, combining the reinforcement of steel with the strength of GRP and the durability of PVC-U.
If you are interested in finding out more about our composite sash window designs, or if you have extra-large or unusual windows that require a bespoke solution, please contact your nearest Bygone Approved Installer here.
---