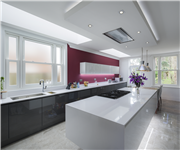 WANT TO FIND OUT IF YOU ARE BEING OFFERED ALL THE FEATURES AND BENEFITS?
If you are in the market for quality sash windows and want to find out if you are being offered all the features and benefits that are available on a Bygone sash window, use our document to tick off the boxes and discover how much more value and attention to detail you would be getting with our windows.
View our free Guide here.
If you have not viewed the windows in a show room setting or better still in in a home or property, then you might not yet fully appreciate that the Bygone Collection is the perfect alternative to timber sash windows.  As well as offering all the modern attributes such as energy efficiency, security and low maintenance, the Bygone Collection styling is both beautiful and authentic .
To view our windows, please find your closest installer here.  Our Bygone approved installer will be pleased to take you through all the finer details so that you are completely delighted with your purchase.
---