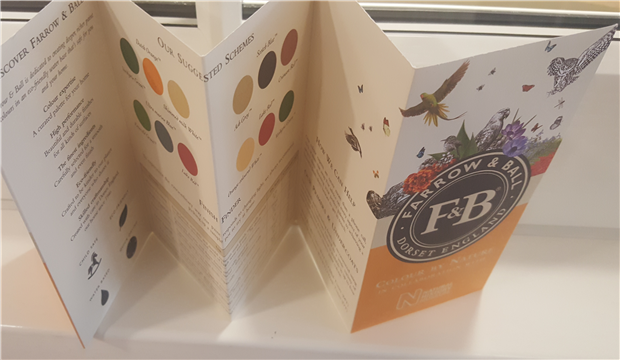 FARROW & BALL – STUNNING NEW COLOUR RANGE
Look what arrived on our desks today, the brand new Colour by Nature range by Farrow & Ball which was inspired by their collaboration with the Natural History museum.  The current Farrow and Ball campaign to introduce the colours is a revelation and a really beautiful piece of creative work.
According to the accompanying letter from Charlotte Cosy, Head of Creative at Farrow & Ball "Among these 16 new colours, you'll find hues inspired by everything from precious gems to bird's feathers, each one accompanied by a description of its source in the natural world.  Meticulously drawn from Werner's Nomenclature of Colours – the pioneering classification of colour that accompanied Charles Darwin aboard HMS Beagle – every shade has a fascinating tale to tell."
Looking at the chart which goes from "Snow White" inspired by the Snow-Drop to "Deep Reddish Brown" inspired by Dead Leaves of green Panic Grass, there are some beautiful shades that would very much lend themselves to being used on a Bygone Collection sash windows to complete a décor theme.
Whatever scheme you prefer from the natural to the bold, we can colour match to all leading brand paint supplier colours.  We also offer a stunning range of exclusive furniture to complement the windows in antique brass, chrome, pewter or satin chrome.
---