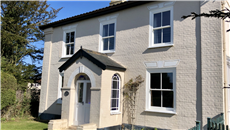 GET MORE EFFICIENT HEATING THIS WINTER
With winter on its way it's a good time to get to grips with how you can manage your heating better to get the most out of your central heating and boiler.
Insulation – The Energy Savings Trust has said that with better insulation a household could knock
£ 500 off the average cost of £ 1300 for a typical three- bedroom semi-detached home.  Although costly cavity wall insulation and double glazing improvements can make the home more energy efficient, the most significant savings can be made by ensuring there is at least 27cm thick loft insulation in the attic as this alone can reduce the annual bill by £ 140.
Make use of the latest tech – There are some useful state-of-the-art tools that can work for you such as individual thermostat valves that ensure radiators are only switched on when necessary.
British Gas's Hive Active Heating connects a wireless thermostat to the internet allowing you to set your hot water and heating by text with no need to upgrade your boiler. This will allow you to manage you energy better and the geolocation function means you can programme your heating to switch on when you are nearly home.
Ensure that your boiler is operating optimally – Service it regularly and prevent costly problems before they occur. After about 10 years a boiler can become inefficient and the resultant gas waste could cost money.
Ensure pipework and radiators are working efficiently – If you have cold spots on the radiators, fix any build-up of debris in radiators by having a 'Power Flush' professionally done which costs in the region of £ 500.
Make sure you are getting the best deal from your energy provider – Shop around for the best deal and do this annually.  The Homeowners Alliance says "By switching, families on average saved £ 263 a year".
If your original timber sash windows are old and draughty, invest in low maintenance, 'A' rated, Energy Savings Trust accredited windows from the Bygone Collection.
Winter draughts and loss of warmth due to windows that are past their prime will add to your heating bills too.  Our triple brush pile draught excluders and foam baffles mean you won't feel cold air when the nights are drawing in.
To see our Bygone Collection up close, find a Bygone Premier Partner near you here.
---