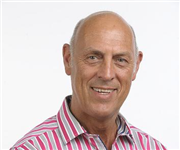 GLOWING REVIEW FOR LONG STANDING PREMIER PARTNER
Manufacturers of The Bygone Collection, Masterframe Windows, routinely research the enquiries they receive from the website to ensure that they deliver a prompt and efficient service through their Premier Partners.
Carol Slade, Managing Director of Masterframe says "We were absolutely delighted with the response we received from Scott Rhodes when we contacted him about his initial experience.  Traditional Windows and Doors have been on the Bygone network since 2001 and we are happy to share this with other customers considering our sash windows in the South East.  Well done to Jimmy and the team for delivering such great customer service and expertise".
Scott Rhodes said "Traditional Windows and Doors have been in touch, visited and measured and what can I say apart from WOW.
Jim not only has extensive knowledge on your products but also has a wealth of knowledge on how your products are installed and how to install them to show their full potential.
I really got the feeling that the client really matters to them and even if the contract, like mine, may prove to be tricky Jim is prepared to give it his best to try and provide the client with his vision and wishes.
At this point I'd like to mention Maria and Debbie, who I've only had contact with over the phone so far, are really lovely and again you get the feeling that nothing would be too much trouble.  In short Traditional Windows and Doors are a jewel in your crown.
I've looked at quite a few box sashes now and Bygones are by far the nicest and have a far superior build quality to anything else I've seen.
I apologise for the stupidly long email but it was necessary to convey how highly I appreciated Jim's honesty towards such a large purchase."
You can read more about Traditional Windows and Doors here.
---