HOME DECOR:COLOUR IS DEFINITELY ON TREND
Notting Hill style homes on streets with multi-coloured houses can be worth an average of 20 per cent more than plain properties in neighbouring areas, according to recent research conducted by the HomeOwners Alliance and Brewers Decorator Centres.
The research also indicates that a home on a street with colourful houses could be between 2% and 65 % more expensive than on a road where most of the properties are brick, pebbled dashed or neutral.  The percentage is very much influenced by where the properties are located.  Some examples highlighted by the research are:
An average three bedroom house on the colourful Ten Bull Lane in Norwich is worth 65% more than a comparable house in Victoria Street, which is in close proximity.
An average three bedroom house on the colourful Priory Street in Lewes in East Sussex is worth 32% more than a similar size home on neighbouring Sun Street.
An average three bedroom home on the vibrantly coloured Dark Gate Street in Aberaeron, Wales is worth 28% more than the equivalent sized home in Chalybeate Street which is close by.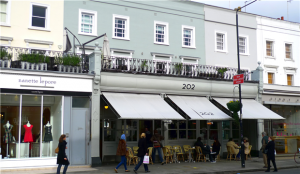 It's interesting that the difference is less marked in areas where homes are full of character such as in Tobermory on the Isle of Mull in Scotland where the price difference is 12% between the multi-coloured Main Street and the neutral Rockfield street close by.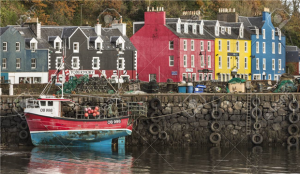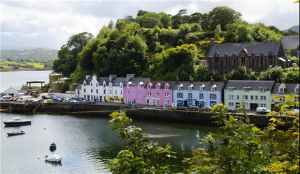 The upside is that the premium demanded for coloured homes  means that buyers could benefit from  considerable savings when purchasing houses with a neutral exterior, just a couple of roads down from the colourful properties.
In terms of the demand for coloured sash windows Carol Slade, Managing Director of Masterframe, manufacturers of Bygone sash windows says "When it comes to homes with coloured exteriors, the obvious choice would be a lovely crisp white sash window which would contrast with the colours perfectly.  However, the demand for coloured windows is definitely in vogue with more home owners opting to give their more neutral, character homes a new lease of life with more adventurous colour choices."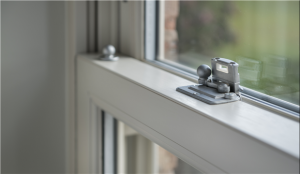 Carol continues "At Masterframe we offer a colour matching service to all leading brand paint supplier colour palettes and in the interests of durability, we apply a protective coating of clear lacquer to all our painted products regardless of where you may be located". Download our brochure to discover your choices
---