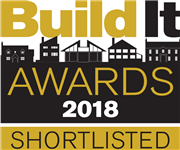 HOW TO SELECT THE RIGHT BUILDER
Get some recommendations and check online:
When people have good experiences, they are always more than happy to make recommendations and this is the best place to start.  If you are not fortunate enough to receive a recommendation from a trustworthy source, then your next step would be to visit trade websites such as Checkatrade and Guild of Master Craftsmen.  These sites pre-screen members and gain testimonials from their previous clients, however the usual checks should still be done.
Once you have found some parties you are interested in, visit their website to see examples of their work and any testimonials they may have displayed there.
Request references and then ask relevant questions:
Ask for references from previous customers and if they cannot supply these, this is not a good sign.  Speak to the customers and visit the property if possible.  Ask all the relevant questions such as: –
Are they punctual and polite?
Does the most senior Manager attend site regularly to meet with you?
Do they maintain a clean and tidy site, cleaning up as they go along?
Did you encounter any hidden costs?
Was the project completed on time, in full and within budget?
Get recommendations from the Local authority:
People sometimes don't realise that this can be a valuable resource.  Some building inspectors will be happy to recommend local builders they have known for many years, although this would not be a guaranteed recommendation.
Check availability and work load:
You need to check that your preferred builder has enough time available to make your project a priority and can meet your planned start date.
Make sure you get along:
You will be working as a team on your project, so only choose a builder who you connect with in a positive way.
Check that the builder is VAT registered
You will be unable to benefit from zero rating for VAT on materials for new build, or most of the VAT concessions on renovations if your chosen builder is not VAT registered.
If you are planning a project that requires quality sash windows, then look no further than the Bygone Collection.  Download our brochure for some inspiration here and when you are ready to gain a quotation, contact your nearest Bygone Approved Partner here.
---