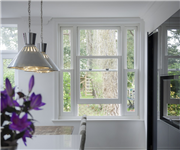 NEW DREAM KITCHEN THIS SPRING?
These days a kitchen means so much more to us than a place to whip up gourmet meals and has become the true heart of the home, an open and social meeting place for the family, often now integrated with the dining room to create a seamless living area.In the past the family might have been happy to use bar stools in the kitchen but now with more time being spent in this area than ever before, comfort has become a priority and kitchen furniture that is comfortable, practical as well as stylish has become the most popular choice.

The trend towards open space, cleanliness and light has resulted in the more contemporary styles gaining popularity over the traditional designs so popular a few years ago.  Colour has moved towards relaxing neutrals, and it is no surprise that white is still the most popular choice accentuated with natural stone or wood laminate flooring, soft lighting,  customised cabinetry with matching and functional hardware.

The choice of countertops and backsplash surfaces complete the individual look and metal and stone are a popular choice, with porcelain counters becoming popular in 2016.  These surfaces can be either of natural origin or man-made with the later option offering a wider choice of colour and texture such as suede, velvet or leathered.

If your thoughts are on spring and perhaps a new on trend kitchen for 2016, then we have windows to match.  Not only will our sash windows fit beautifully into a modern kitchen but you are able to carry the colour scheme through to your windows should you so wish.  We can colour match to all the most popular paint brands, including Farrow & Ball and our wood foil options would compliment the white painted wood cabinets now so popular in kitchen design.

There are also the practical advantages of installing sash windows in areas requiring good ventilation such as the kitchen.  Sash windows provide four times more ventilation than a casement window.  If the top sash is lowered and the bottom sash is raised, warm air rises towards the ceiling.  Cooler, fresher air is heavier and once drawn into the room drops to the floor pushing more air towards the ceiling.  As this air rises it accelerates the process drawing more fresh air into the room.  More fresh air indoors helps to combat toxins accumulating from chemicals, air fresheners or scented candles.

To find the perfect windows for your spring renovations, speak to your nearest Bygone Sash Window Installer.
---