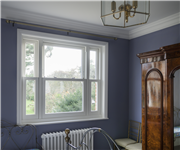 NEW IDEAS FOR WARM INTERIORS
The leaves are falling and the nights are drawing in, now is the perfect time to take another look at your home with a view to adopting some of the current trends that will add some warmth and wintry charm to the darker months ahead.
Invest in some super soft and comfortable throws to use throughout.  Transform a sofa, fold into a basket or drape across a bed.  Anything with a knitted appearance is popular but it is the over-sized chunky knits that grab the spotlight from the more delicate weaves.  The luxury and warmth of a sheepskin rug underfoot is another very welcome winter accessory as well as occasional stools in faux fur.
Candles and metallic or mirrored surfaces all illuminate, reflect and create ambience and the trend is to use these to create a subtle shine.  Candles are again in vogue and the accent is now on the candlesticks themselves rather than the holder.
Colour is all about the different shades of grey, inspired by nature and used for furniture as well as in the general décor and pairs well with the gentle pink shades inspired by Pantone's colour of the year, Rose Quartz.
Also pairing well with the greys are shades of mustard that will impart a contemporary look and can be incorporated inexpensively by adding as a cushion, lampshade or throw.
For those that prefer a more dramatic effect, deep blue will pair well with the warm wood elements that are popular now for floors, wall panels and accessories.
Gold will continue to gain popularity through the colder months and will make its way into the kitchen drawer as kitchen utensils benefit by this trend.
Whatever interior you choose, or whatever style you wish to integrate, we are confident that when it comes to choosing the ultimate sash window, our Bygone Collection will complement your interior whilst keeping you warm and comfortable in the process.
To carry your colour preferences through to your windows it is possible to get your Bygone sash windows colour matched to all the leading brand paint suppliers such as Farrow & Ball,  RAL,  BSA (British Standard Colours) and more.
Read more about our product range
---