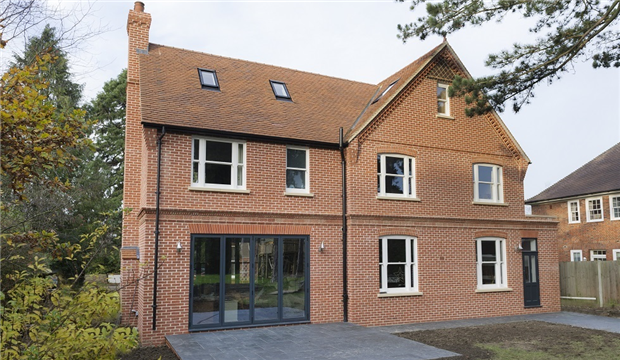 NEW INTEGRAL MULLION FROM BYGONE
The new integral slim mullion with fully sliding windows is the latest exclusive innovation to add even more authenticity to the Bygone Collection of sash windows thereby enhancing the range's suitability for conservation areas.
Alan Burgess, Bygone Managing Director is immensely proud of this new development and had this to say "This innovation is a result of our commitment to our customers to continuously find ways of manufacturing our windows as close to original as possible.
We realised that the one feature in particular that is a tell-tale indicator of PVC-U sash windows is the width of coupled windows.  Less specialist manufacturers simply screw several frames together and the resulting sight lines are 230 mm wide which drastically reduces the glass area, thereby letting in through less light.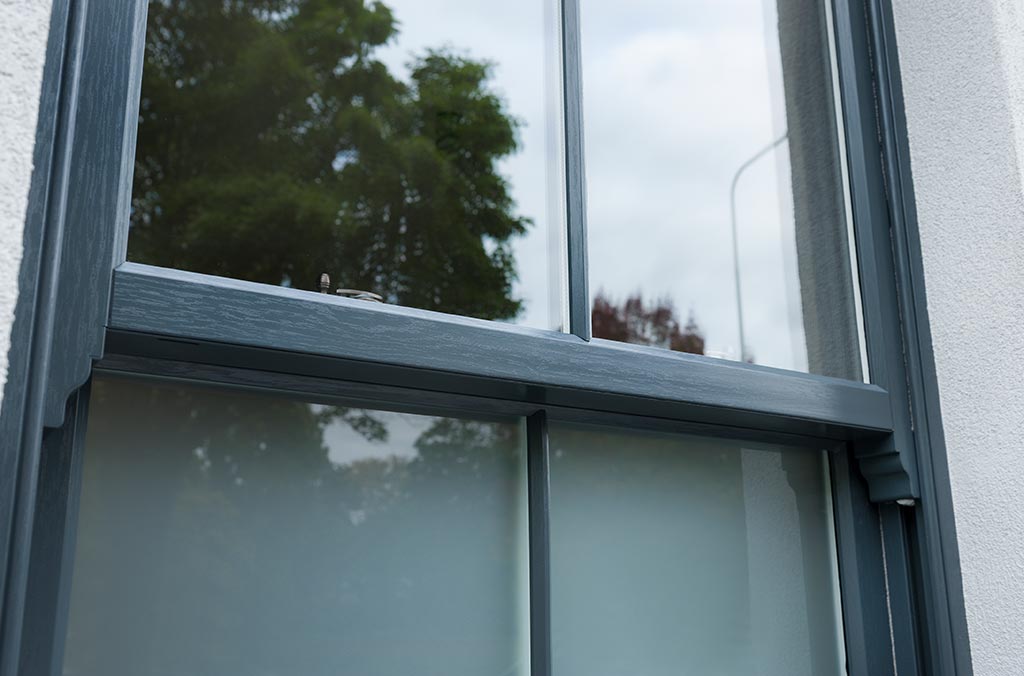 Bygone have always offered coupled windows on one continuous cill but these coupled frames result in a mullion in excess of 140mm wide (225mm if you include the sashes) whilst the timber frames of old had mullions of much less, circa 100mm plus the sashes.  This was the dimension that we were aiming to achieve to replicate the original design."
Early in the development of the new mullion it was discovered that PVC-U would not be a viable material for this application and a specialist European supplier was appointed to produce a prototype butt jointed mullion made out of an alternative material.  The prototype was then tested for adherence to the wood foil that provides the ideal authentic wood grain finish.  Because the mullion is screwed together rather than welded it has the added benefit of being butt jointed like its timber counterpart.  The staff bead detail "picture frames" the sashes, effectively imitating the look of the timber box frame original.
Alan Burgess continues "We have gone on to use this integral mullion for customers who have been most complimentary with the result.  The consensus is that the new design is identical to the coupled wooden windows of old, eliminating the need for coupled windows and elevating the aesthetics of multiple sash windows to a new level of authenticity and we are most proud of this result.  The unique qualities of the new mullion will be especially useful for properties where special attention is required to maintain the original character of the building and we look forward to seeing the new mullion showcased in homes across the UK."
The new integral mullion is available on the Bygone Harmony and Symphony ranges in Styles 1, 2 and 15.  To find out more, please contact your nearest Bygone Premier Installer.  To find out how you can benefit from our special Manufacturer's Money Back Bonus available until 30th January 2016, read more here
---