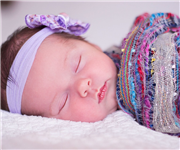 NURSERY DECOR TRENDS
After a couple of years of traditional styling dominating the nursery scene, this now changes to follow general decor trends and turns towards a cleaner more uncluttered appearance.
Pastels are on trend for nurseries this time, once again following upon the popularity of the two Pantone colours of the year, namely Rose Quartz and Serenity, a beautiful shade of pale blue.   However, these pastel shades along with others, will still blend seamlessly with more contemporary styling and design and will help to soften the overall effect.  Rose gold provides a touch of glamour here and there and clouds are a favourite for nursery linen, pillows and blankets.
Natural light wood is now preferred from furniture to wall art which will add  some earthiness,  however wooden effects will now be more subtle than before, used to accessorise rather than to define.  Ceilings will be interesting, with statement pendent light fittings and even chandeliers.
Cribs take centre stage this year and will make a fun, bold impression.  There are many novel designs on offer in different shapes, colours and materials.
At the end of the day though when choosing the details for your baby's room; it should all be about having fun and being surrounded by the elements that you love.  The more individual your choices the better and one of the best trends ever at moment is not applying any hard and fast rules.
Whatever you decide, if you need to upgrade your sash window to complement your nursery, we are confident that the Bygone Collection will have a window to suit.  With our colour matching service to all leading brand paint suppliers, you can carry your colour scheme right through to your windows.
Read more about our Bygone Collection here.
---