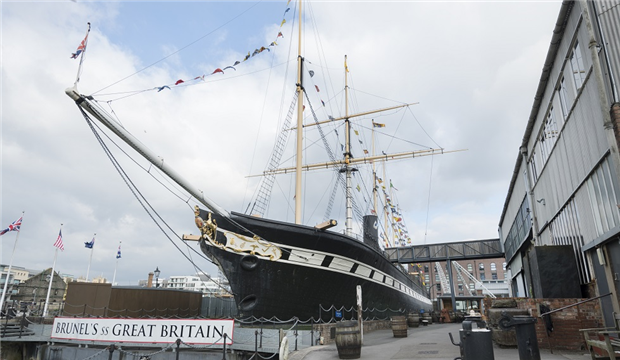 The Bygone Conference 2017
The Bygone Conference 2017 was a huge success, not only in terms of the conference itself but due in no small part to the fabulous venue for the evening dinner on board the SS Great Britain in Bristol.
The Bygone team and our Approved Installers were treated to a tour of the ships inner sanctum which has been lovingly restored to recreate life on board the ship across its many different guises.  First built to be a luxury passenger boat travelling from Bristol to New York, the SS Brunell was then converted to a cargo ship taking settlers to new lives in Australia and New Zealand and finally used as a hospital and supply and ammunition carrier.
The group also viewed the dry dock which is designed to keep the air as dry as possible protecting the ship against its number one enemy, moisture which could lead to corrosion of the iron hull.  The dry dock is therefore sealed with an enormous water-line glass plate.
After exploring the ship, our partners were treated to a beautiful dinner in the elegant first class dining saloon and Sales and Operations Director Carol Slade said "The service we received throughout the day at the conference facility and on-board at the evening event was impeccable and no effort was spared to ensure that our experience was perfect.  We would recommend this venue to any company planning on hosting an event that combines a conference and an evening experience like no other.  It was a wonderful experience to be on board such a historic ship and to be taken back in time and we salute the team that has restored this wonderful piece of history for future generations".
If you share our commitment to quality and authentic detailing and would like to join our Bygone Network as an Approved Installer please enquire here.
---