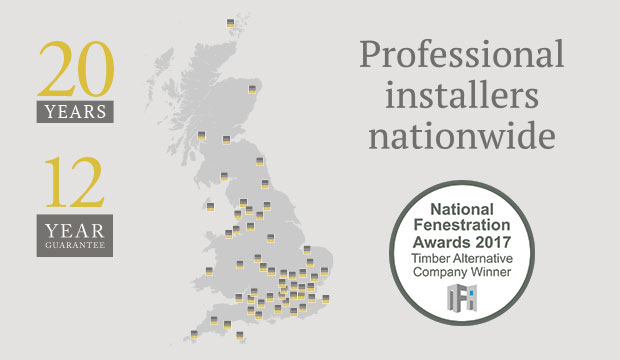 THE BYGONE NETWORK TURNS 20 THIS YEAR
As the network enters its 20th year we look at the Bygone Network with pride and re-visit all the wonderful attributes that make a Bygone Approved Installer such a perfect choice.
We chose them because: –
They are experienced, professional installers with solid family businesses and sound reputations in their local communities. As true craftsmen they have attention to detail and a proven track record of providing first class customer service.
They will respect your home and will explain exactly how your property will look once the installation is complete. They are able to give expert advice on how to blend your new windows into the existing wall so that they unnoticed and to provide you with a choice of internal finishes.
We trust them to fit our windows professionally, achieving perfect operation, appearance and longevity.  Sash windows require more attention than other styles and our experienced partners ensure that your installation is fitted to the correct standard.
But mostly, we chose them because, like us, they are passionate about the Bygone Collection which is now proven to be the best timber alternative sash window on the market.  We hope that you will choose them too!
Find your nearest Bygone Installer here.
---