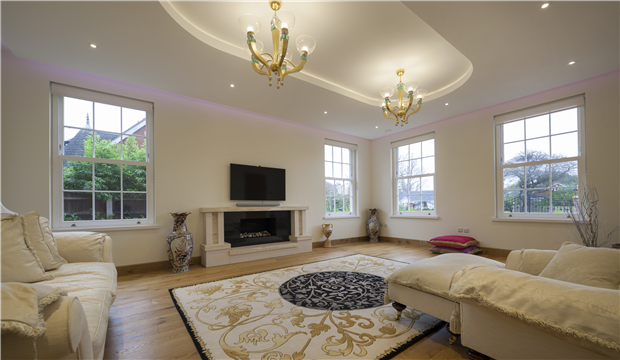 TURN YOUR HOME INTO A COSY RETREAT
When it's really chilly outside there's nothing better than snuggling up at home and having an interior that is warm and inviting will brighten up even the darkest day.
Here are a few ideas to transform your home into a cosy retreat this winter:
Add a warm layer to your rooms using rich textured textiles such as cashmere, fur and wool. Warm up cool leather furniture with knitted or patterned cushions and use a cashmere or velvet throw on crisp linen bedding.
Switch light cotton bedding for warmer fabrics such as brushed cotton or fleece then add an extra layer with blanket or quilt to up the cosiness.
Add warmth to your walls by painting white walls with darker deeper hues, even by adding a single feature wall you can change the ambience.
Brighten up your interior by adding more ambient lighting. Floor lamps are a convenient way to add brightness to dark corners and table lamps add light without using celling lights which are harsher and less ambient.  Choose lights that give off a natural yellow glow rather than the stark white version.
Wooden or tiled flooring can feel cold so add rugs which will provide instant warmth and a dash of colour that can transform a space.
Add the scents of the season by using candles and diffusers with seasonal aromas such as cinnamon, ginger or clementine.
And if you are lucky enough to have a fire place or a wood burner then stock up on wood, there's nothing that will make your home look cosier than logs crackling in a fire.
If you need to replace your old timber windows before Christmas with A rated, Energy Savings Trust approved sash windows from the Bygone Collection, then you still have time.  Download our brochure for some inspiration and find your closest bygone installer here.
---