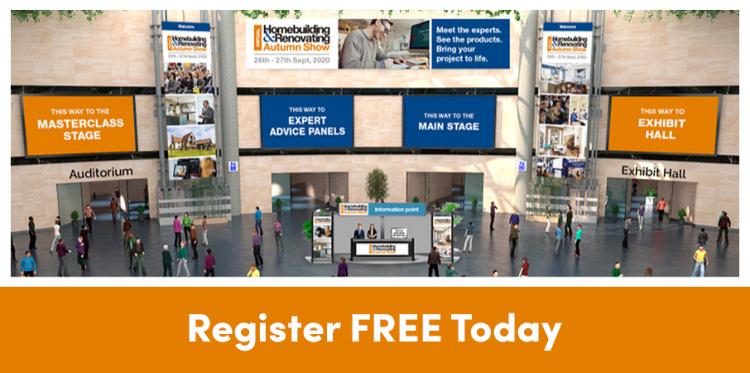 MASTERFRAME TO ATTEND SECOND VIRTUAL HOMEBUILDING & RENOVATING SHOW
After attending the first virtual Homebuilding & Renovating Show in summer, Masterframe are to attend the autumn version to take place online on Saturday 26th and Sunday 27th September 2020.
Carol Slade, Managing Director for Masterframe says "This will be our second virtual show and we are once again looking forward to giving customers the chance to come and 'Meet the Manufacturers' to ask all their questions from the comfort of their home. With all the experience gained by the organisers from the first show, we are hoping that this will be an even better virtual experience for visitors.
Carol continues "We are pleased that by attending these virtual shows we are enabling customers to continue to plan their sash window replacement, whilst inspiring them with all the literature and video material they need to reach a decision on what is a very important investment. We will also be on hand to offer up advice a on their choices and to help if a bespoke solution is required. Amongst the many videos that customers can download will be our own virtual showrooms located at our manufacturing facility in Witham, Essex. These showrooms not only show off our products but also feature a series of video hotspots that highlight the many 'Invisible heroes' that are integrated into Masterframe sash windows.
Masterframe manufacture two beautiful, high quality sash window collections each with a choice of three specifications. The Bygone Collection is marketed to retail customers exclusively through a network of Master Installers and the Classic Collection is available through Masterframe trade customers and Master Installers nationwide. To find out more about your choices and to chat to a Masterframe specialist on the day, register for the show free here: https://bit.ly/2DpIqmV
---