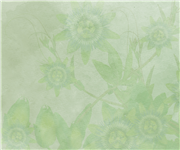 WALLPAPER TRENDS 2017
Wallpaper trends are heading towards either being inspired by nature or created using natural materials such as eco-friendly grasscloth.  Big and bold is also on trend with large patterns in vivid colours capturing instant attention on entering a room.
If big and bold is not your forte, there are leaf designs for use on a larger scale in more subtle and neutral colours that can be used throughout the house irrespective of the colour scheme and that will bring nature inside and create a fresh outdoor feel.
Natural grasscloth wallpaper is made of different materials such as jute and arrowroot.  Because these are natural materials, each roll is different and used in bright green along with yellow tones creates a cheerful and happy environment.
Another general trend towards the use of metallic in décor has transferred to wallpaper and it's all about gold and silver to create a statement and to add some sparkle for your walls. These wallpapers often have metallic embellishments which shimmer when they catch the light instilling some instant glamour to a room.
Wallpaper murals are set to make a comeback this year adding an individual creativity to a room.  Imitation wood finish designs, urban landscapes and artistic patterns will be popular along with the use of personal images for a truly unique design.
However you decide to incorporate the fresh new trends into your home, our Bygone sash windows will be harmonious in any setting.  Choose the gloss finish, available on our Melody Collection to complement the metallic finish or the woodgrain foil finish on Harmony or Symphony for the look of a freshly painted timber window to complete your nature inspired scheme.
Be inspired by all the choice available in our collection.
---