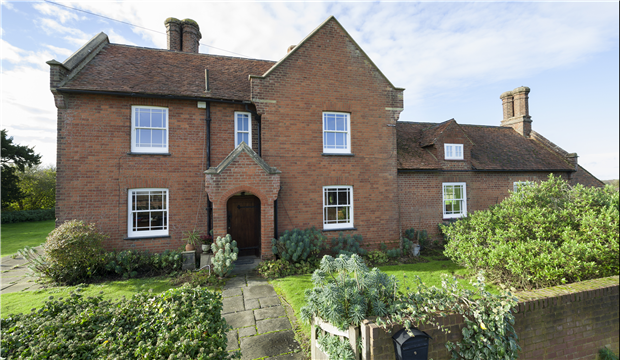 WHY INVEST IN AWARD WINNING TIMBER ALTERNATIVE SASH WINDOWS
This year, Masterframe Windows, manufacturers of the Bygone Collection have won the National Fenestration, Timber Alternative Company award for the second time.
First some background, the National Fenestration Awards are different to other industry awards in that winners are nominated and then voted for by their customers in the fenestration industry. Masterframe customers would be the Bygone Network of preferred installers along with trade and commercial customers who purchase their trade ranges.
Masterframe is a relatively small family business that has been exclusively focussed on the manufacture of sash windows for 31 years.  It therefore stands to reason that to win in any category is a massive achievement, the competition is formidable.  There are many competitors with very sizeable businesses, selling multiple products to an extensive customer base and some would say that the Masterframe 'punches way above its weight'.
So how did Masterframe win this award?
The only way to win this award against all the odds is to be perceived as true specialists by those in the fenestration industry.
Having passionately focussed all their efforts and considerable resources producing the most visually authentic, true to original timber alternative sash window on the market, the technical team have also excelled in constantly innovating and engineering many unseen attributes into the windows to make them top of their class.
Barely distinguishable from their timber counterparts, Bygone Collection sash windows are the perfect low maintenance timber alternative.  Apart from the product offering, Masterframe have earned a reputation for a customer service ethic that provides peace of mind for their customers, safe in the knowledge that their experience and expertise comes along with loyalty and a solid moral compass.
So what does this all mean for a customer investing in the Bygone Collection?
Yes, these are PVC-U sash windows but they are the Rolls Royce of low maintenance timber alternatives.  They look like timber originals, they perform at optimum levels for energy efficiency, security and longevity, they are guaranteed for 12 years and they come with a host of exclusive and patented features.
Please view below the patented Timberweld® corners available on the Harmony and Symphony ranges, it is so beautiful and authentic that it appears to have been produced by a master craftsman.  And apart from the aesthetic, both on the inside and outside of the window, the corners are perfectly sealed with no open chambers to allow in rain water, draughts and insects.  This technology is exclusive to Masterframe for sash window manufacture.
Features available on the Bygone Collection such as the slim meeting rail, deep GRP cill, Secured by Design accreditation and of course Timberweld® corners will impress the planners and are visually so much like timber windows that they are suitable for installation in Conservation Areas. To help customers navigate through this process, Masterframe have produced a comprehensive guide which is available on request.
On top of all this and a list of features and benefits too long to mention, the windows are independently tested by the British Board of Agrément for longevity and Masterframe are one of only a very few that hold this accreditation.  Everything is submitted for testing, including all components, balances and even the bespoke hardware.  This independent testing ensures that every aspect of the window is scrutinised on a regular basis and any new components re-assessed.  Read in depth about the BBA and all other accreditations. For more detail and inspiration, please take the time to look at the Bygone Collection brochure.  You can then see these beautiful windows in-situ and read all about what is offered on each of the three ranges and all the many choices available to you.
If you are now suitably impressed by these credentials and think that you might like to invest in these quality sash windows then please find your nearest Bygone Premier Partner here.  You will be able to make an appointment to view the windows up close to see for yourself all the advantages of  an award winning collection that will bring you joy for many years to come.
---